Here at Panda, we're dedicated to improving the process of making games. We think the more we share our manufacturing knowledge and experience with you, the better your game will be. Great tools and information can help you understand your options and obligations and it helps us make the best game possible for you. We hope the resources on this page will help you on your game making journey.
We think our guidebooks are pretty special. Inside each you'll find years of our knowledge to help you design, plan and crowdfund your game. Although we hand out guidebooks throughout the year at conventions – make sure to ask us for one! – you can always download the latest versions here on our website.
Learn more about each guidebook below: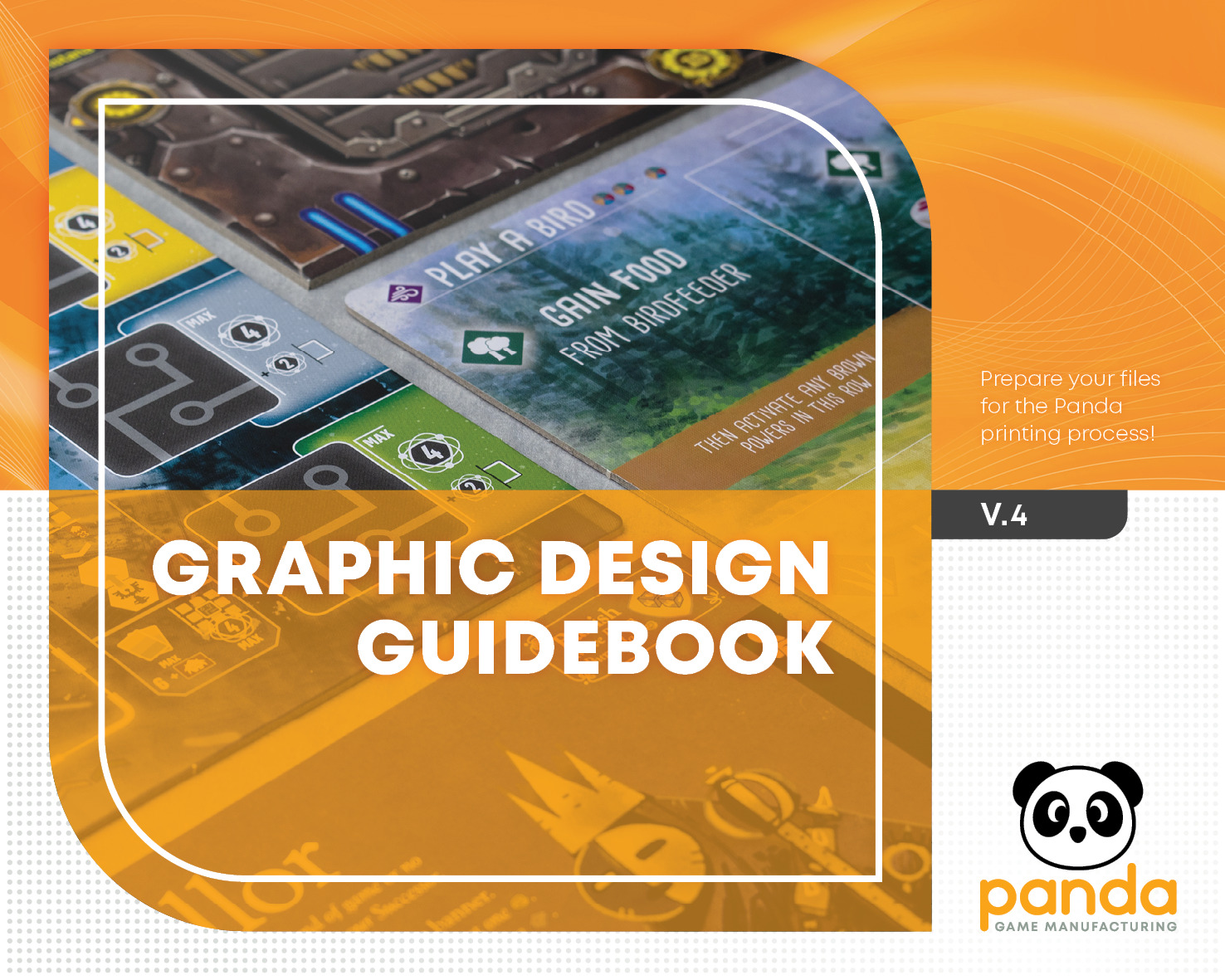 Graphic Design Guidebook
This is the one that started it all! As you begin creating graphic files for your game, be sure that you follow the design guidelines in this guidebook. It will ensure a smoother and faster pre-production process for your game.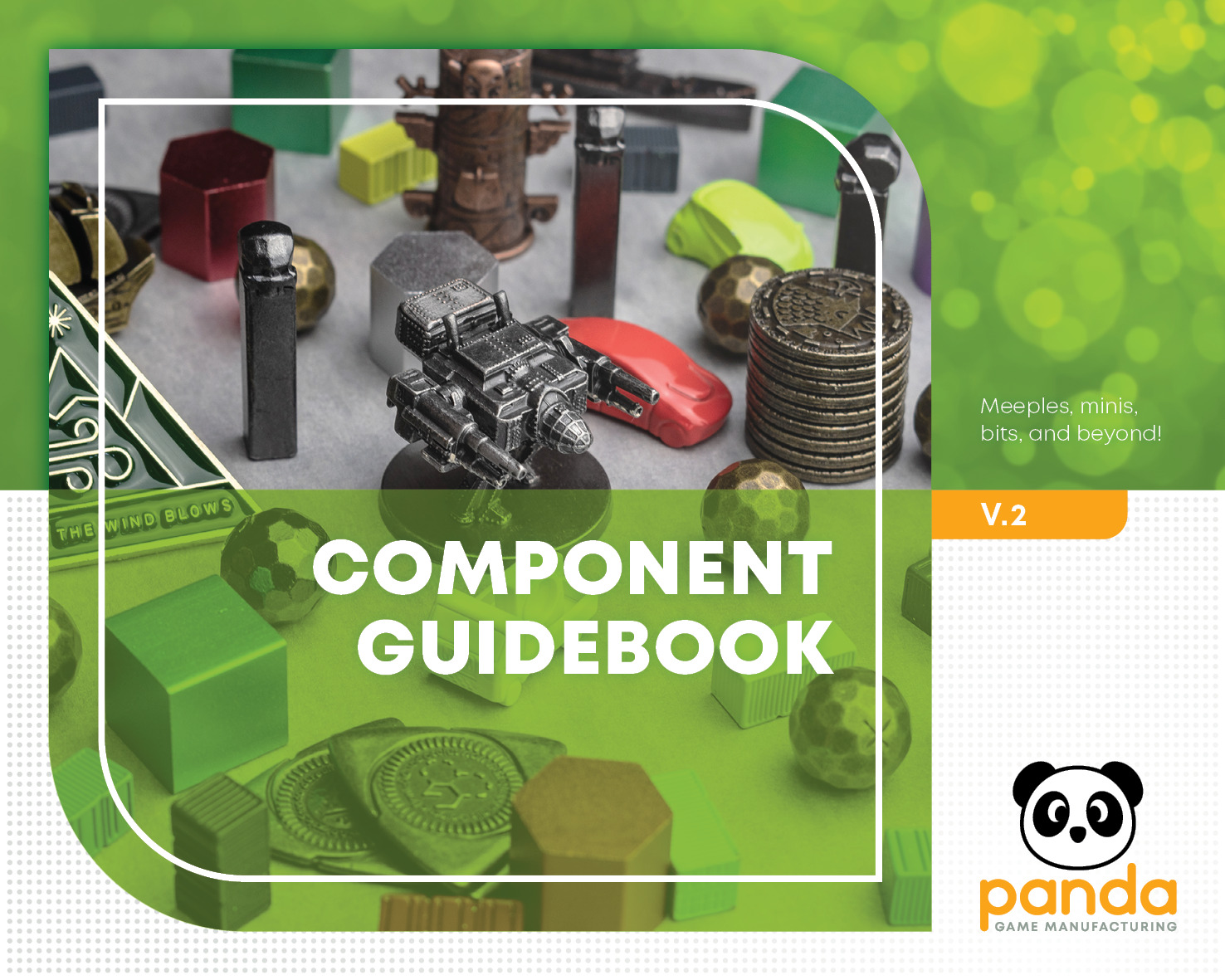 Component Guidebook
Discover the plethora of game components Panda has to offer! This guidebook will help you find and customize the perfect components for your game. If you don't see something that you're looking for, just ask your Panda contact and we'll get you an answer.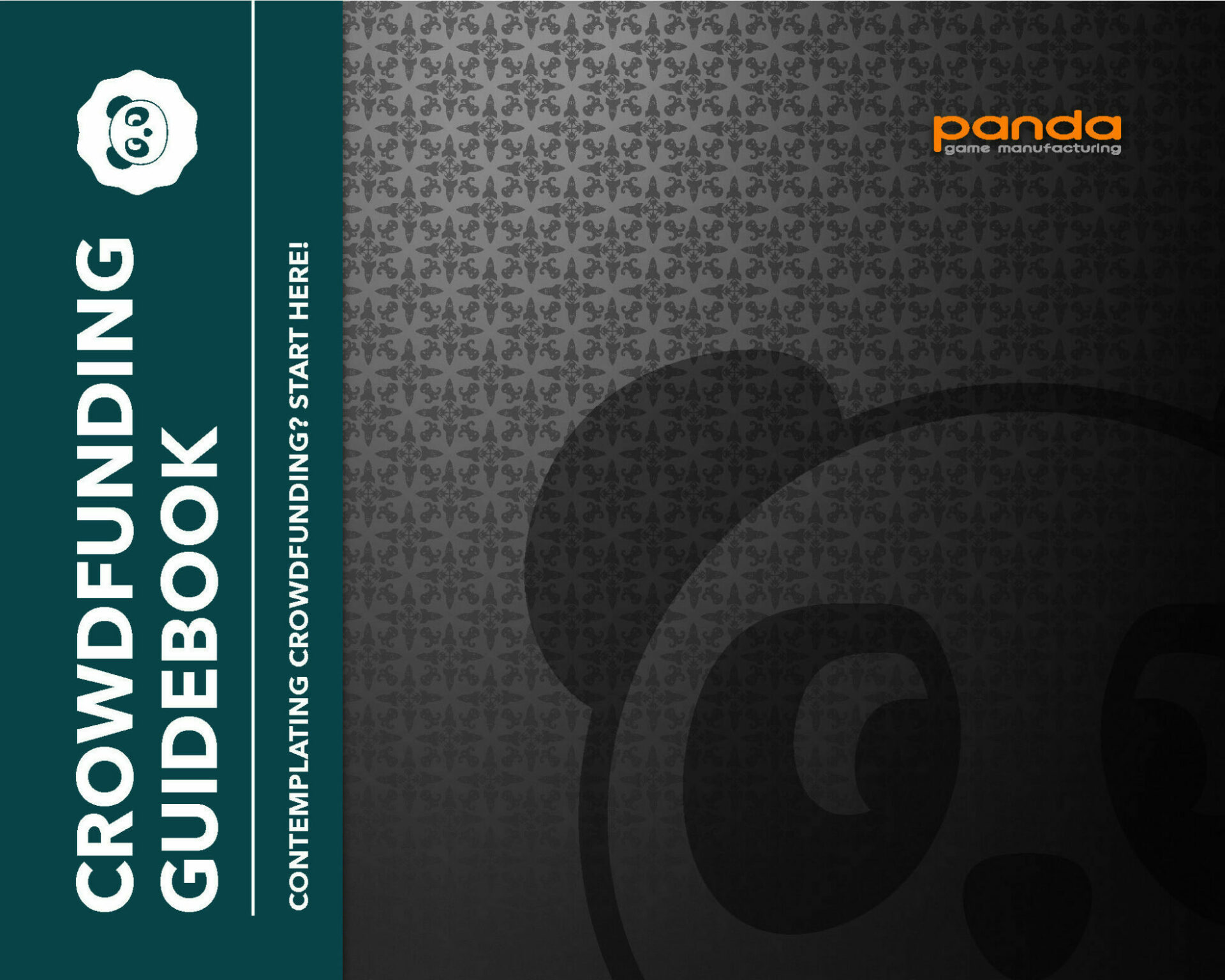 Crowdfunding Guidebook
Contemplating crowdfunding? This guidebook shares some of the knowledge we've gained from years of working on crowdfunding projects at Panda. It details the scope of crowdfunding a board game while providing insights to consider long before you manufacture your game.
Need a place to start with your design? Panda can provide templates to help you create your design files. Below are a variety of templates for both custom and standard items.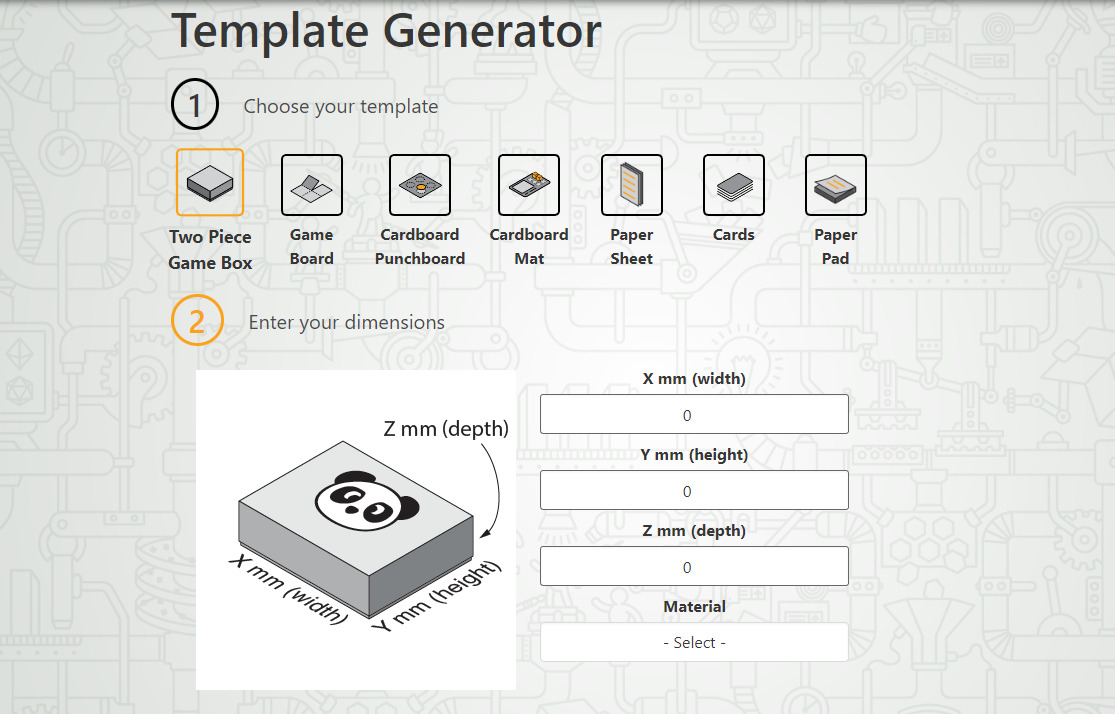 Custom Templates (.PDF)
Panda's online template generator makes it easy for you to create custom PDF templates of print components such as boxes, game boards, cards and more. It's incredibly easy to make the templates you need so give it a try today!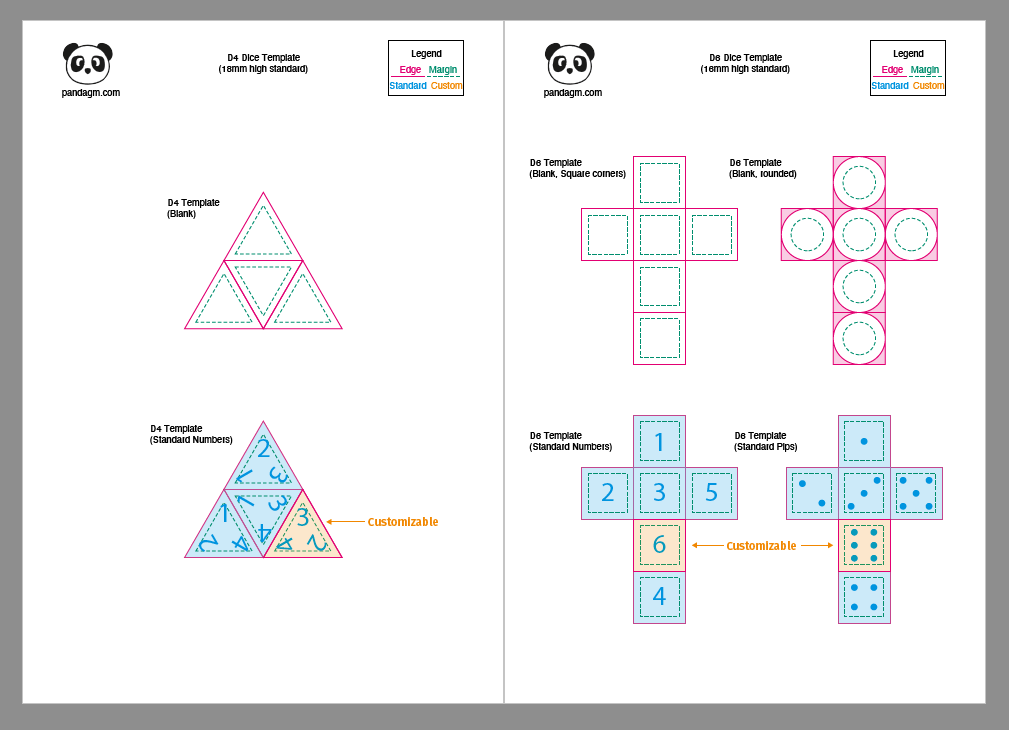 Dice Templates (.PDF)
Panda also has a dice template! It has the dice face layouts for 4, 6, 8, 10, 12, and 20-sided dice.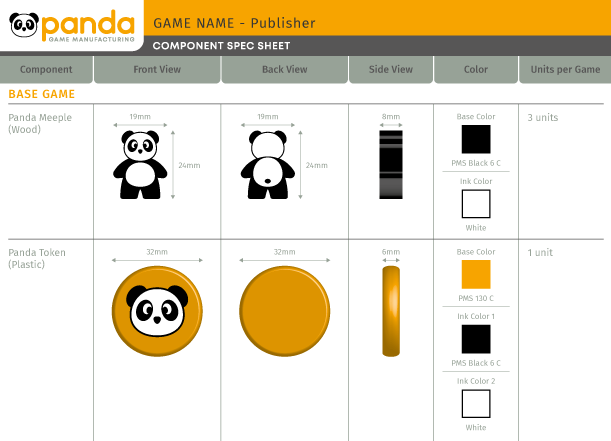 COMPONENT SPEC SHEET
To submit your designs for components that aren't printed on paper, you will need to create a component spec sheet.
Standard Templates (.indt)
Panda offers several InDesign (.indt) templates in a variety of sizes for common print items. These InDesign templates have bleed and margin lines on them, and several layers to get you started. If you need something a little different, these templates are easy to customize to meet your specific needs.
Safety markings are an important part of labeling your game box. Find some of those markings below along with badges to show Panda Game Manufacturing pride for your crowdfunding campaign or game!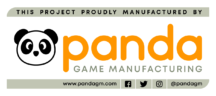 Crowdfunding Badge
Working with Panda? Let your backers know by including our manufacturing badge on your campaign page.

Box Badge
Proudly display the production value found on the inside of your box by including this badge on the outside.

Box Markings
Download a CE (EU) Mark and a Choking Hazard mark in case your box needs them.
Files for designers who want to take their graphics work to an expert level with as little work as possible!