Panda Game Manufacturing can provide a variety of templates to help you create your files. Here you will find a variety of templates for both custom and standard items.
Custom Templates for Print
For many years, Panda has provided an online template generator for creating custom pdf templates for print components such as boxes and game boards. Now, that template genrator has been updated to be even easier to use. Several components have added optional features for maximum flexibility. Create a template today!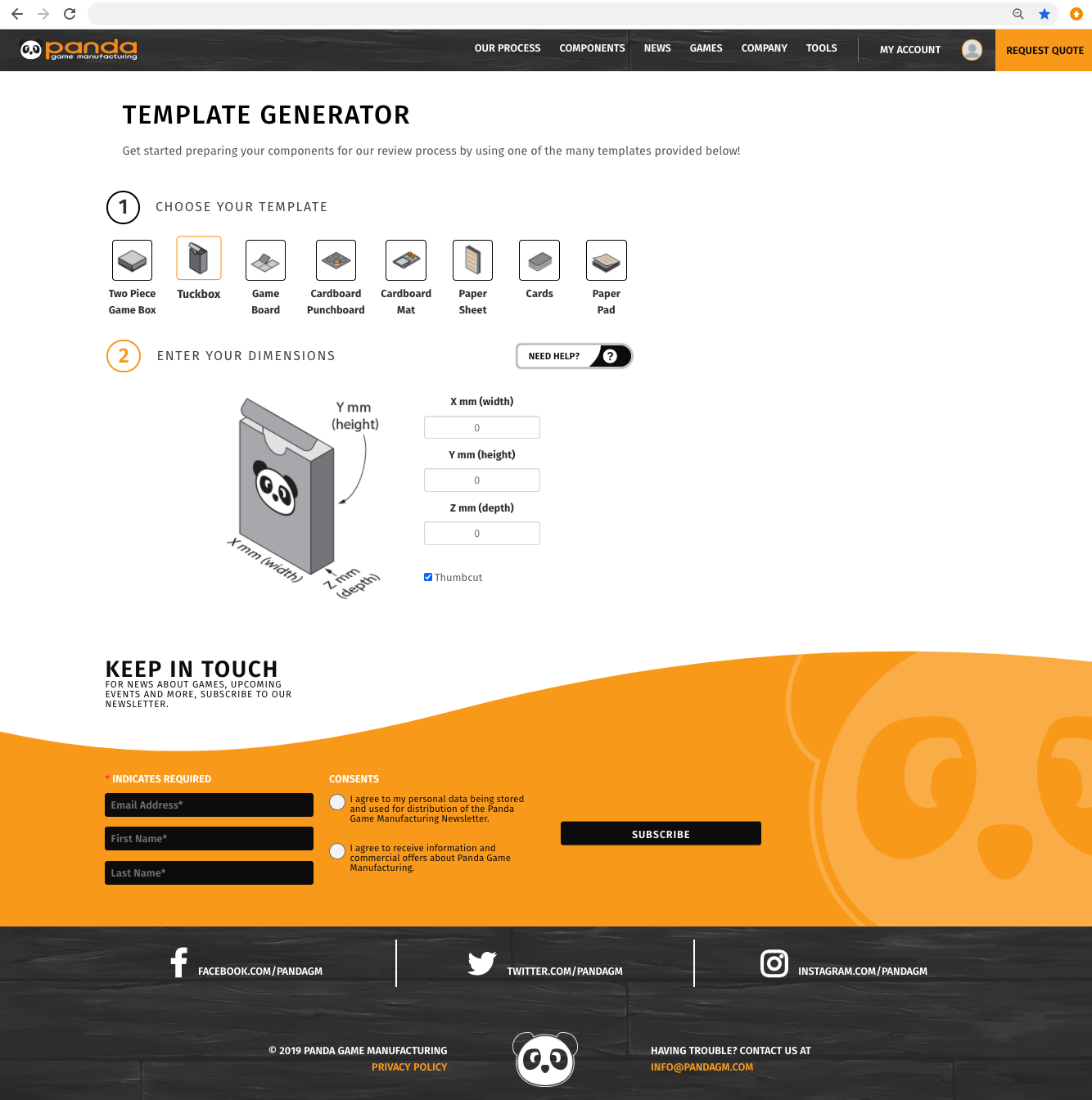 Standard Templates
Panda is now offering several InDesign (.indt) templates in a variety of sizes for common print items. These InDesign templates have bleed and margin lines on them, and several layers to get you started. If you need something a little different, these templates are easily customizable.
A templates for rulebooks in the following size:
Templates are available for cards in the following sizes:
Or download all of the templates listed above in a .zip file: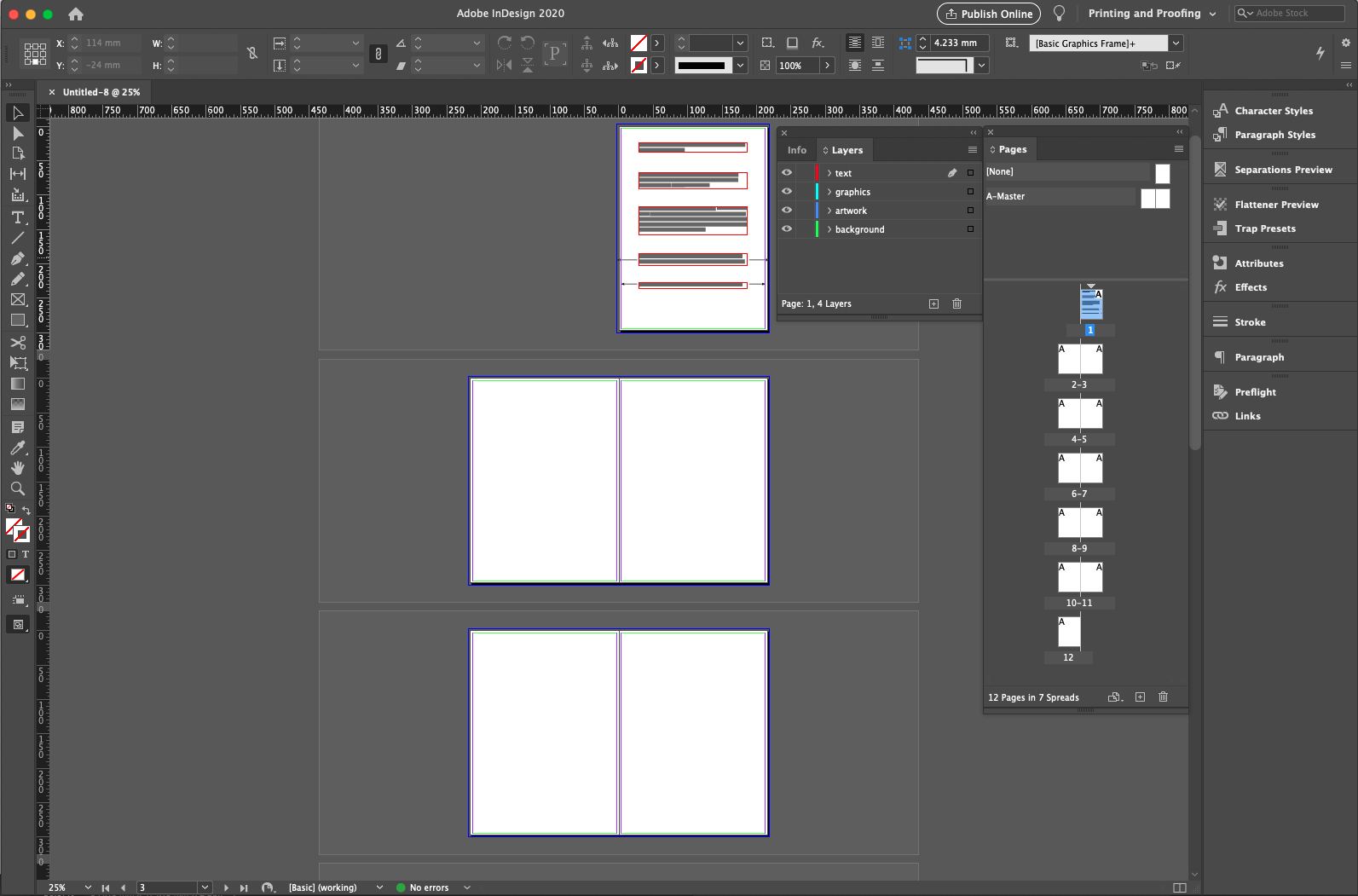 Dice Templates
Panda also has a dice template! It has the dice face layouts for 4, 6, 8, 10, 12, and 20 side dice.