Panda Game Manufacturing produces three different guidebooks that can help you bring your game to life. Throughout the year at conventions Panda hands out hard copies, although each guidebook is always avaiulable online as a downloadable pdf.
Learrn more about each guidebook below:
Or, want to get straight to the downloads?
design guidebook
Hello game designers, publishers, graphic designers, artists, illustrators, layout specialists, and everyone else who creates board games!
The Panda Design Guidebook is an industry leading guide for setting up print files. In addition to general information and specifications, there are sections detailing each type of print component. These include streamlined file requirements and easy to use checklists for making the highest quality files possible.
The Design Guidebook is the tool you'll need to smoothly get through the design verification process and into the production phase of manufacturing. We look forward to being your partner as you create great board games.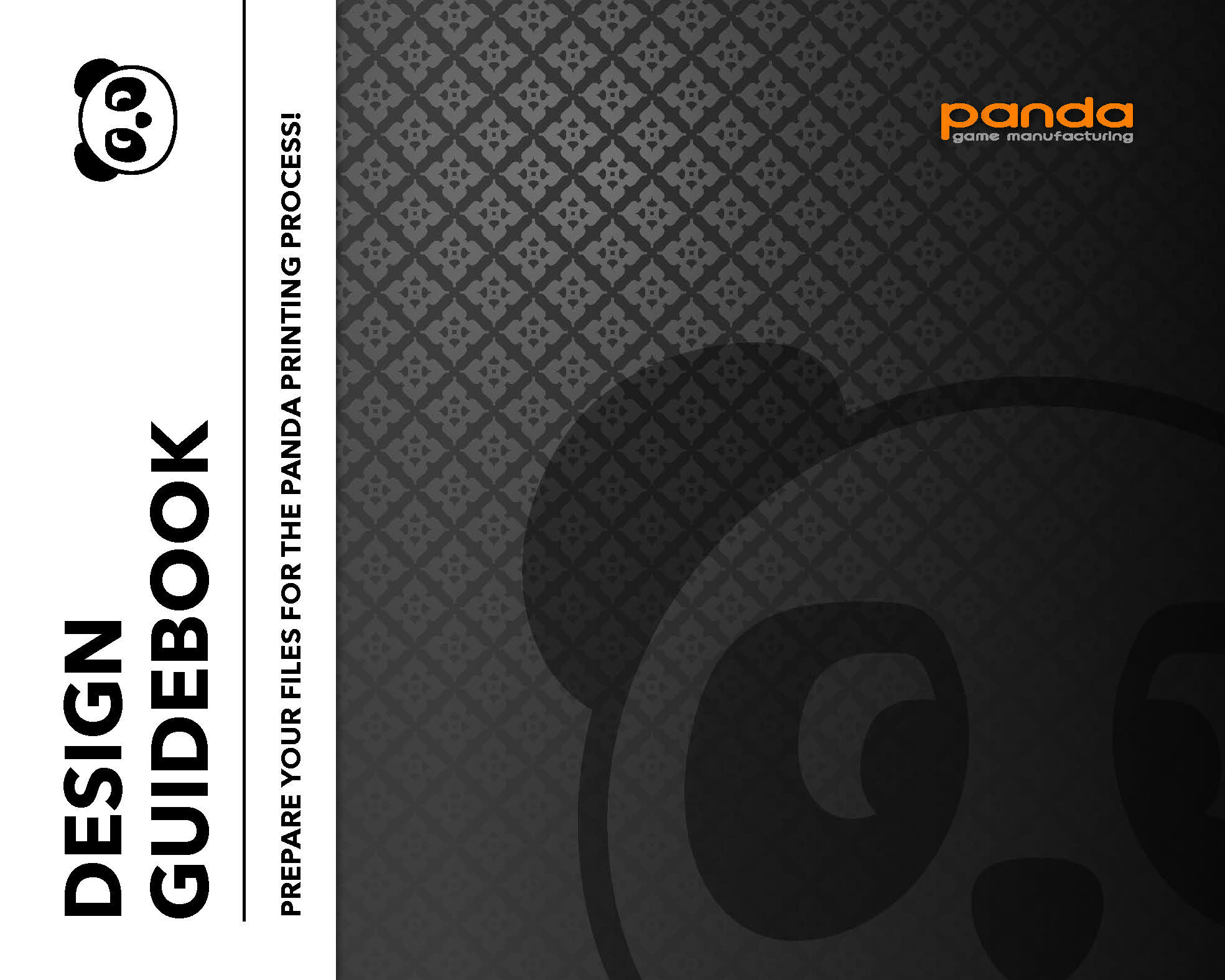 component guidebook
The Panda Component Guidebook is the perfect reference tool for game designers and publishers! Within these pages, you will discover a plethora of game components with which you can craft a spectacular game. From meeples to miniatures and everything in between, this guide will help you find the perfect fit for your game's budget, theme, and mechanisms. This guidebook covers the most common components found in board games as well as the information you need to know to customize those components.
Most of these components can be tailored to your needs and customized by choosing a unique shape, matching a specific color, or printing a unique design. In this guide you'll find an explanation of the options for each component, recommendations for how the components can best be utilized, and examples of where you can see them in currently published games.
We hope that this guidebook provides you with useful information as you develop your board game design. We wish you the best of luck with your project, and hope to be a key partner on your journey!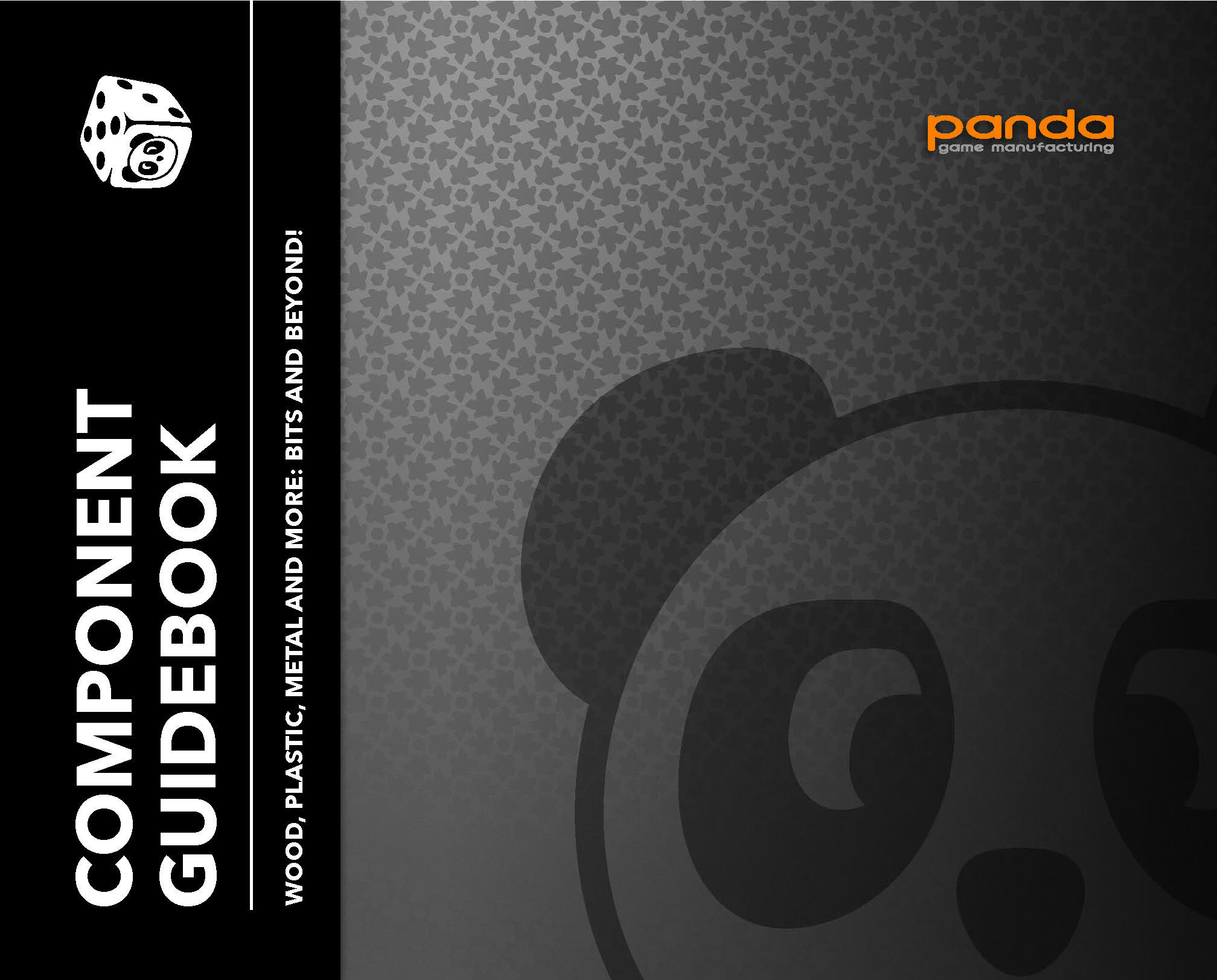 Download the Component Guidebook
Crowdfunding guidebook
Starting a new crowdfunding project is an exciting time! After all of the work you have put into the design of your game, it's finally time to present it to the public and, ultimately, put it in their hands. There are many crowdfunding platforms out there. The information in the Panda Crowdfunding Guidebook can be applied to any of them. Near the end of this guidebook you'll find a list of some of the more well-known crowdfunding platforms.
This guide will help you prepare for your best and worst case scenarios. While we present you with many effective ideas for a campaign, your options are limitless. And, as always, we're here to help!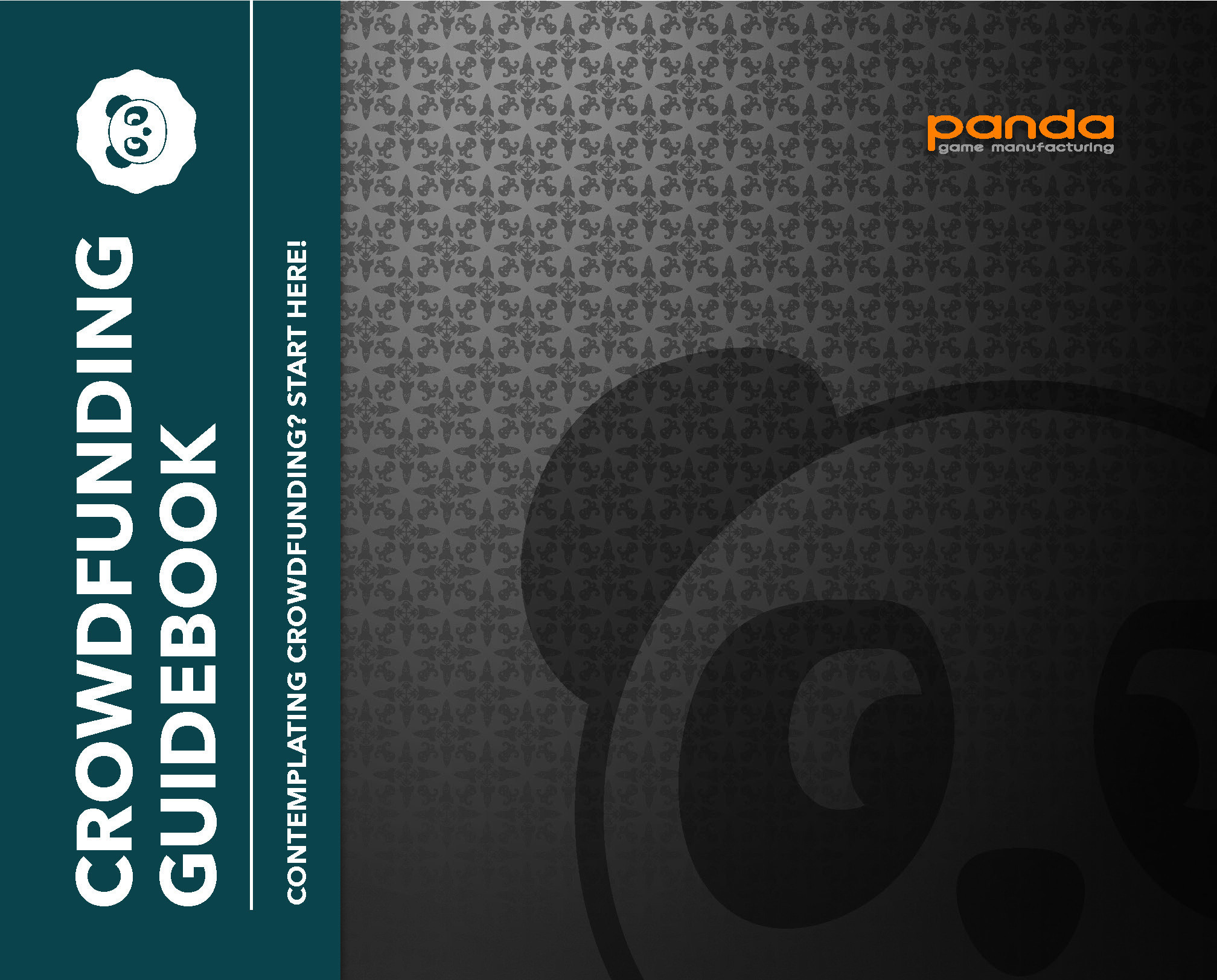 Download the Crowdfunding Guidebook
History of the Panda Game Manufacturing Guidebooks
Panda Game Manufacturing has been providing design guidelines or guidebooks to its customers for so long (well since 2014 - thats a pretty long time in the boardgaming world) that we can write a short history about it! Watch this space for the history of the Panda Guidebook, coming soon.