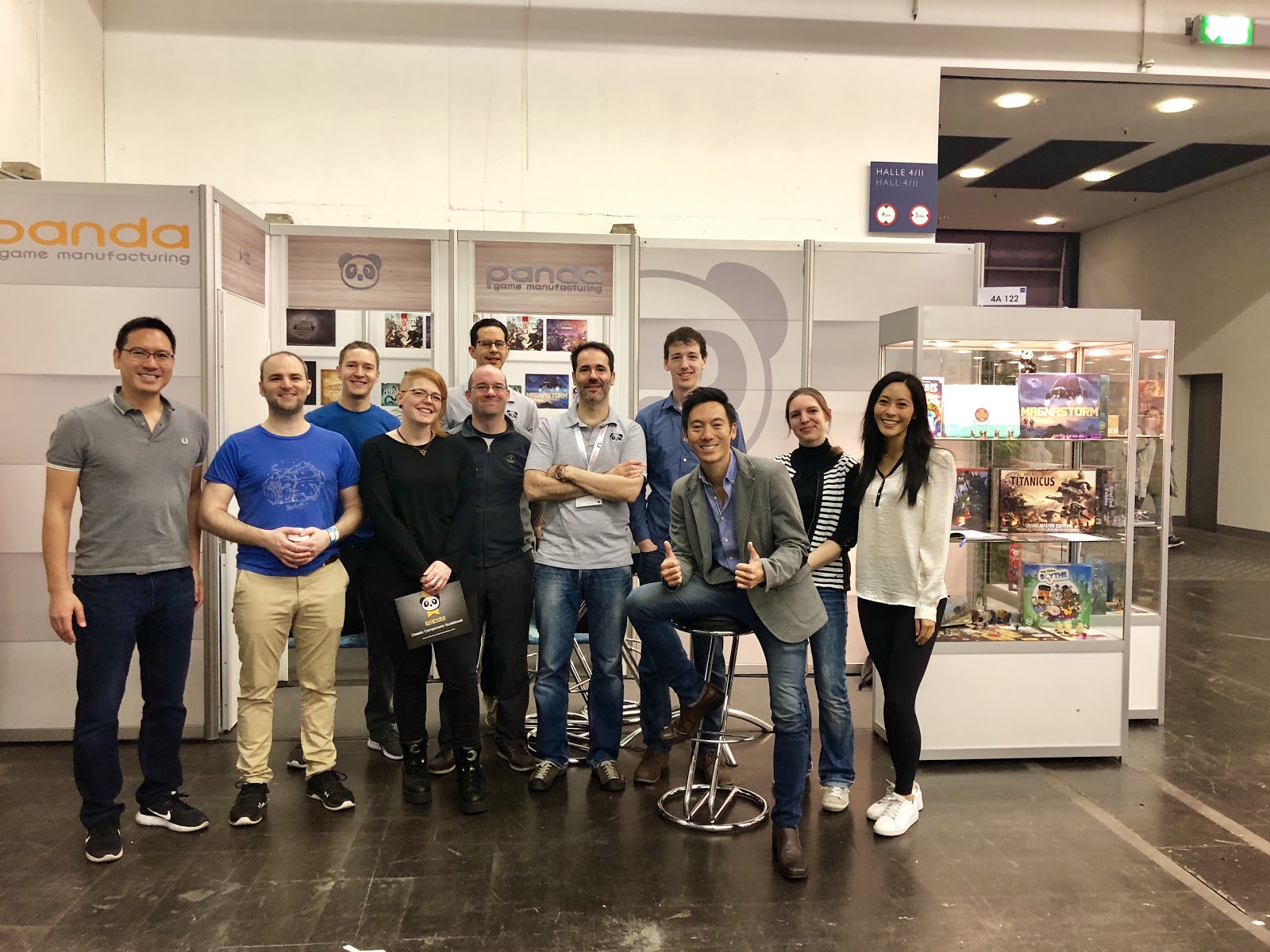 With 190,000 turnstiles and 1150 exhibitors, Essen Game Fair is the biggest event in board gaming. Many new games were released at Essen, and Panda was there to be a part of the event. We set up a booth in hall four to meet with clients and speak with passers by about what we do and the great games that Panda manufactures.
During the fair, Panda hosted a Panda Party at Zizou. We were Joined by Mindclash, Red Raven, Synapse, Genius, Maldito Mantic, THQ Nordic, Boardcubator, and other amazing publishers to play Panda Pins. Panda Pins is played on a Kegeln board and was collaboratively developed that night. We look forward to playing Panda Pins at the next Essen Panda Party.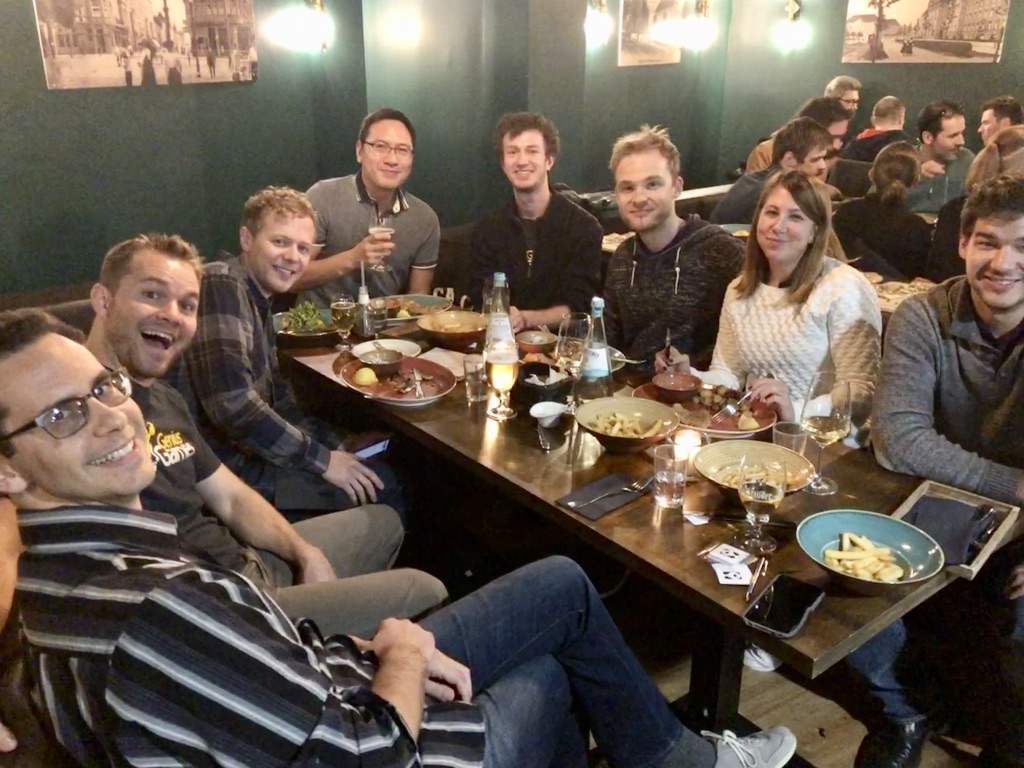 Panda also sponsored the Saturday event EuropeMasters by donating the trophies. EuropeMasters is a day long Euro game tournament. Team Panada participated in the tournament and we are very proud to announce that we did not come in last! We were thrilled to see Clans of Caledonia, a game manufactured by Panda, included in the tournament.
All the Pandas that attended Essen Game Fair had a wonderful time and are looking forward to next year's event.